Vendor Registration 2020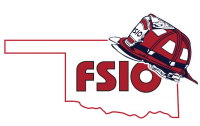 From October 01, 2020 8:00 am until October 02, 2020 5:00 pm
Vendor fee is $100.00 for each 8ft table. Tables are provided at venue.
We do accept credit cards and you can pay online, mail a check, or pay at the Convention. Click the "Join" button above to reserve your vendor space(s) today.
At each conference we would like to introduce all of the participants to our vendors.  We do this by utilizing a vendor card/stamp method.  Participants must have all vendors stamp their participation card to be eligible for our grand door prize drawing.
We ask each of our vendors to donate items for door prizes to be given away at the banquet as well.
If your organization would be interested in sponsoring a training class or hosting our "Past Presidents" luncheon please contact Melanie Colvin for details.
You are here:  

Vendor Registration 2020